| | |
| --- | --- |
| Posted on 27 January, 2016 at 0:05 | |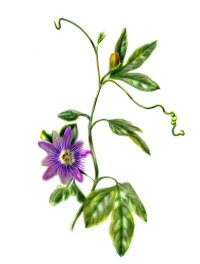 My daughter and I were driving, when due to a previous conversation, I asked her what she thought was more important, a beautiful soul or a beautiful face. She thought for a moment and, only as a six year old sage can, she said "what is most important is that you know what you are passionate about".
I smiled and proudly confirmed that she was right, that a person knowing what they are passionate about indeed is very important and our conversation continued about the things she is passionate about.
In the book of Matthew (6:21) he states "For where your treasure is, there your heart will be also". For me the meaning of this passage translates to mean that when we give our time and energy to the topics, people and tasks which uplift our soul then we will find &/or receive plentiful rewards of many kinds such as love,happiness, friendship & perhaps even monetary reward.
What we are passionate about is also closely connected to what our purpose is. Purpose being what we give our time and efforts to, which leave a legacy (big or small) for those who are close to us or perhaps those in our wider circle of influence.
Passion derives from the Latin word "Patior" which means to allow/permit, to endure &/or to suffer. Essentially there are no bounds to what we will do for what or who we are passionate about. Whilst there may be set backs or our paths may deviate to focus on more pressing topics, our passion is what we are brought back to time and time again.
We are exactly where we need to be on this lifetime's pathway. Which means for some their passion and therefore purpose was revealed early and easily, for others we have either been in denial or become absorbed in others passion / purpose (which can be our purpose as long as we have mindfully noted this to be so).
Having recently re-launched my business, something didn't feel "right" and it soon became apparent that the main focus of the business was not what "sang to my soul". So I began my journey of discovery as to what I was really passionate about.
Thankfully, due to being so open as to what may be, my purpose came to me quite quickly and when I told my closest friend her reaction was "I could have told you that". She has known me for close to 30 years and since our meeting it has always been the same thing that has held my interest and that is matters of a spiritual nature.
So why was I compelled to take a journey to discover something that was so obvious to others (& me also), because it was the fear of what that possible meant. Yet as with most fears these were unfounded and now I have embraced what I love, so what I love will now embrace me!
There are easy steps to discover what you are passionate about and therefore what you can make your purpose, such as:
What type of books do you have on your bookshelf, what is the common theme?
Where do you spend your money without question or guilt?
How do you spend your spare time?
What do you love to do (even if you haven't done it for some time)?
What will you cancel or re-schedule plans for?
What do you research on the internet?
What newsletters have you signed up for?
Who interests you? & what do they do? & what is it about them that interests you?
Many make the mistake that we must make our vocation from what we are passionate about, and whilst that is correct for some, for others it is that they must simply feed their passion by spending time immersing themselves with it i.e. by reading books, by attending courses, by actually do it.
Whether our passion / purpose is our vocation or not, by immerse ourselves in our passion we feed our soul, the inner essence of our being. We acknowledge who we are, which builds our self respect, our self confidence and we give ourselves the most important love of all - self love.
Not only do the benefits have a profound affect on our personal development, they also overflow to other life sectors, such as relationships, spiritual, emotional, family, etc. We create a life which is blessedly fulfilled with many, many treasures obtained.
Categories: None