| | |
| --- | --- |
| Posted on 27 January, 2016 at 0:05 | |
At his 1994 Inauguration speech Nelson Mandela made reference to a passage from Marianne Williamson's book "A Return to Love: Reflections on the principles of A Course in Miracles";
"Our deepest fear is not that we are inadequate.
Our deepest fear is that we are powerful beyond measure.
It is our light, not our darkness that most frightens us.
We ask ourselves, Who am I to be brilliant, gorgeous, talented, fabulous?
Actually, who are you not to be?
You are a child of God. Your playing small does not serve the world.
There is nothing enlightened about shrinking
so that other people won't feel insecure around you.
We are all meant to shine, as children do.
We were born to make manifest the glory of God that is within us.
It's not just in some of us; it's in everyone.
 And as we let our own light shine, we unconsciously give 
other people permission to do the same. 
As we are liberated from our own fear, 
our presence automatically liberates others."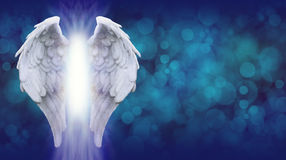 These words, read with reflection, resonate at a deep level hopefully stirring your soul and giving you the prompt to let your light shine. I believe that we are all born with a gift, a talent which we are fated with and that lies within waiting to be unearthed.
For some that gift has been readily shown and they have been able to tap into and to foster it, thereby allowing their light to shine. For others their life's path has meant that they have had other "lessons" and growth that needed to occur first, before they had the confidence and courage to dispel the darkness which kept their gift hidden.
At times these people have let glimpses of their greatness be revealed only to "shrink" and hide behind mediocrity because it makes others feel better about themselves and therefore kept them safe from being cut down.
Recently I met an amazing and inspirational person. He was at the top of his chosen sport, representing Australia on several occasions. He is married to an inspirational woman who too represented Australia. His family is a top priority, he loves his wife, he is kind, gracious and supportive.
At no fault of his, as I elevated him I began to undervalue my own life journey and in doing so minimised myself, what I had achieved to date and what I was yet to create as well as what I was capable of. (Noting one of my favourite quotes is "No one can make you feel inferior without your consent" Eleanor Roosevelt)
As I made myself and my achievements inferior to his own, I began to rock my confidence and doubt my upcoming plans. I felt that I had nothing to offer anyone, so why even try. Yes even the best of coaches have moments of opportunity for growth!
However when the student is ready, the teacher appears and whilst researching I was reminded that my journey is mine, it is not better nor worse that someone else's it is just different.....and different is good.
In fact as I got to know this person better, I realised that I had achieved just as much as him just in different areas of life. That we both were successful, simply in different ways and different circles of influence.
He has been my teacher and I am most grateful to him as it has reminded me that no one should be put on a pedestal and more so the importance of living authentically and in alignment with my own greatness.
Categories: None